"Of the same sort was what Count Ludovico said to a man who wished to travel incognito through a certain dangerous place and did not know how to disguise himself; and the Count, being asked about it, replied: 'Dress like a doctor or some other man of learning.'"
[Baldesar Castiglione tr. S. Singleton]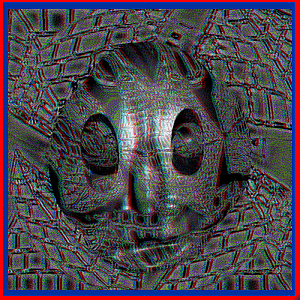 An animated anaglyph, designed to be viewed with 3D glasses--Blue right, Red left.